Country Home Receives ELAN Home Automation Upgrade After Natural Disaster Strikes
Panamax® provides power protection to electronics in the 11,000-square foot home
PETALUMA, CALIFORNIA — When a storm rolled through the countryside of Dallas, Texas one night, striking Nathan Shea's family home with lightning and completely destroying all of the family electronics, he saw an opportunity to completely revamp the home's technology platform to make it bigger and better than ever before. Shea, who is the Owner of Urban Crust and Urban Rio farm-to-table restaurants in Dallas, reached out to Eco High Fidelity to replace their electronics and install an automation system for easy control of the new software.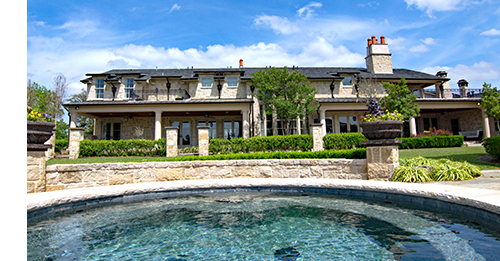 "When Nathan called me explaining the situation, we knew that it was going to be a big project to completely replace all of the electronics that the surge destroyed," Tommy Kissell, Owner of Eco High Fidelity explained. "Luckily, since Nathan and his family have lived through several renditions of home automation, they were very specific on how they wanted the new system to operate; and with the way that the ELAN® Entertainment and Control system makes it easy to evolve existing systems, we knew that ELAN was the right choice for this project."
After everything was sorted out with insurance following the storm, Kissell and his team went right to work re-designing a state-of-the-art control system that included tons of new features.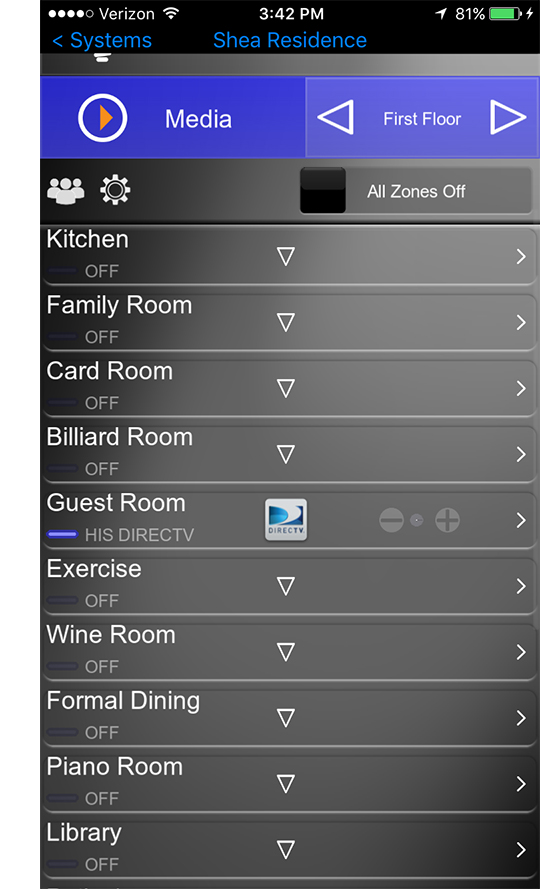 First, they addressed the lightning surge that brought the original system down by installing Panamax® power conditioning and surge protecting components in every rack to fully protect the new gear. The Panamax® M4315-PRO power conditioners are all BlueBOLT®-enabled for remote monitoring, allowing Kissell and his team to remotely service the system and ensure that the Shea's never experience a lapse in their service.
Upon this base of smart power, they built the control system around an ELAN gSC10, for control of the entire home system, including AV, door locks, security cameras, lighting, and more. They added an ELAN UltraMatrix to send video to the 16 main zones throughout the house, while still supporting several local systems, including their guest apartment. For easy control, Kissell and his team installed ELAN TP7 and ELAN TP4 touch panels throughout the house.
The lighting system, much like the rest of the electronics within the house, was completely overhauled, from the power modules to the keypads. This gave Kissell and his team the opportunity to reprogram the system to fit the Shea's living habits after several years in the house and allowed them to implement new energy-efficient lighting solutions. Now, the updated lighting system is tailored to fit the Shea's everyday needs and is conveniently integrated with ELAN for easy control.
"We love having instant control of our home's lighting," homeowner Nathan Shea commented. "Now, with the upgrade and integration with ELAN, we can change the lighting all at the touch of a button and it provides us with an easy tool to become more energy efficient with the lighting in our home."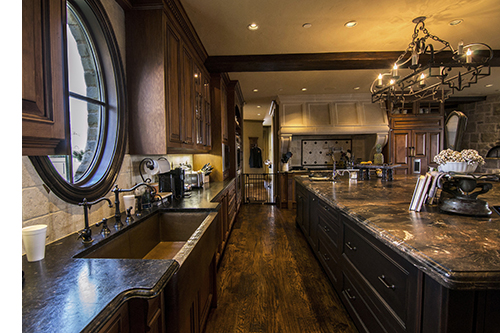 For the home's audio, the pure size of the space and the Shea's love of technology required Kissell and his team to compartmentalize sources and automated subsystems by establishing "zones," which allow the Shea's to ensure that guests can control only the "guest zones" in the house. It also simplifies the individual zones throughout the home with personalized rules to determine who has access to specific controls, including where a family member's media can play. "This project became a case study from day one," Kissell noted. "The transition of replacing old technology to new, along with the customization of a system this large in a family with many preferences, made it a challenging one, but luckily the project was made easier with ELAN at the core."
According to Nathan Shea and his family, "with the help of Eco High Fidelity, we were able to turn a bad situation into a good one. With ELAN, we were able to completely personalize our system from the ground up, and we couldn't be happier with the result."
About ELAN
ELAN®, part of Nortek Security & Control, develops an award-winning line of whole-house entertainment and control solutions distributed through a comprehensive channel of select dealers throughout the United States, Canada, and countries worldwide. The ELAN 8 update was honored with the "2017 Human Interface Product of the Year" award and continues to expand its intuitive functionality with security, climate, surveillance and video distribution products and integrations.
About Nortek Security & Control
Nortek Security & Control LLC (NSC) is a global leader in smart connected devices and systems for residential, security, access control, and digital health markets. NSC and its partners have deployed more than 4 million connected systems and over 20 million security and home control sensors and peripherals. Through its family of brands including 2GIG®, ELAN®, Linear®, GoControl®, Mighty Mule® and Numera®, NSC designs solutions for national telecoms, big box retailers, OEM partners, service providers, security dealers and consumers.
Headquartered in Carlsbad, California, NSC has over 50 years of innovation and is dedicated to addressing the lifestyle and business needs of millions of customers every day. For further information, visit nortekcontrol.com.