ELAN New Home Program Featured in New Amazon Best Seller — "Build Trust"
PETALUMA, CALIFORNIA —The ELAN® New Home Program by Nortek Security & Control (NSC) is featured as an ideal business program that creates trust between homebuilders, homebuyers and custom installers in a new book titled "Build Trust," written by Mike Moore and Ron Blackburn, that is now a bestseller on Amazon.com®, currently listed as #21 in the Self-Help, Relationships and Friendship category. Mike Moore is a renowned leadership, new home sales and design center expert and Ron Blackburn is a successful custom homebuilder, serial entrepreneur and philanthropist.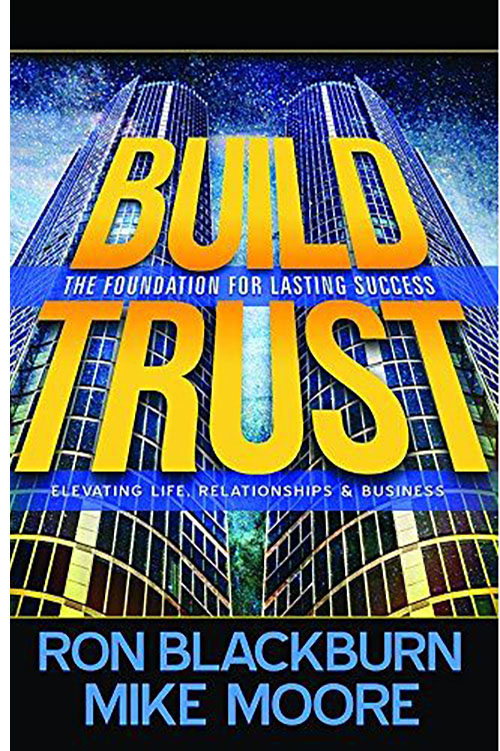 "'Build Trust' emphasizes the importance of building trust in both business and personal relationships," NSC Vice President of Strategic Solutions Joe Lautner said today. "It's an honor to have the ELAN® New Home Program singled out by the authors. The ELAN New Home Program is focused on helping builders sell more homes by developing effective connected home strategies around thoughtfully designed and marketed home automation standards and upgrades. The program goes the extra mile creating personalized programs for each development, their demographics and providing the sales collateral and training for the sales and design centers teams, and ensuring the builder maximizes their connected home investment."
More than just a book focused on homebuilding or general contracting, "Build Trust" is really focused on all business leadership, sales and relationship building, according to Mike Moore, Founder and President of Moore Leadership & Peak Performance. "On the builder side, we hope readers will realize that the best way to improve their business is to trust that the process of helping, serving and doing what's best for the customer is, in reality, the best way to grow their overall business for the long run. It's all about creating the best possible customer experience in all fields in all walks of life."
According to Moore, ELAN was highlighted in the book because, "ELAN connected with me and my message about doing what is best for their customer, the homebuilder," he emphasized. "They have shifted their focus from simply selling technology to helping homebuilders sell smart home solutions that enhance the lifestyles of their homebuyers. This program really does point the way to the future for smart homebuilders everywhere and ELAN deserves the credit for creating a program that is changing an industry for the better."
The ELAN New Home Program helps builders create complete and effective connected home strategies offering ELAN dealers and builders a complete range of benefits including aggressively priced and powerfully featured base packages, extremely important "sell-through" services, outstanding direct manufacturer product and marketing support and project oversight, and industry-leading model home and incentive programs. The program's benefits to homebuyers are equally strong, including that the award-winning ELAN control system user interface is exceptionally easy-to-use and can be personalized for each individual homebuyer.
To order a copy of "Build Trust," visit the book page Amazon.com here.
About ELAN®
ELAN, now part of Nortek Security & Control, develops an award-winning line of whole-house entertainment and control solutions distributed through a comprehensive channel of select dealers throughout the United States, Canada, and countries worldwide. The ELAN 8 update was honored with the "2017 Human Interface Product of the Year" award and continues to expand its intuitive functionality.
About Nortek Security & Control
Nortek Security & Control LLC is a global leader in smart connected devices and systems for residential smart home, security, access control, AV distribution, and digital health markets. NSC and its partners have deployed more than 4 million connected systems and over 25 million security and home control sensors and peripherals. Through its family of brands including 2GIG®, ELAN®, Gefen®, GoControl®, Linear®, Mighty Mule® and Numera®, NSC designs solutions for national telecoms, big-box retailers, OEM partners, service providers, security dealers, technology integrators, and consumers.
Headquartered in Carlsbad, California, NSC has over 50 years of innovation and is dedicated to addressing the lifestyle and business needs of millions of customers every day. For further information, visit nortekcontrol.com.
Any other brand names and product names mentioned herein may be the trademarks, tradenames, service marks or registered trademarks of their respective owners.