Back
The Gary Sinise Foundation Honors U.S. Army Chief Warrant Officer 5 Gary Linfoot with a Custom Smart Home Controlled by ELAN
CARLSBAD, CALIFORNIA —After serving 11 years with the U.S. Army's elite 160th Special Operations Aviation Regiment, U.S. Army Chief Warrant Officer 5 Gary Linfoot's Iraq tour was cut short on May 31, 2008, when his helicopter experienced a catastrophic mechanical failure that resulted in a crash landing. Linfoot broke his L1 vertebrae in the crash, leaving him paralyzed below the waist. Despite his injuries, he returned to duty just three months later as the Officer in Charge of the only Special Operations Aquatic Training Facility, before retiring as a Master Aviator in 2010.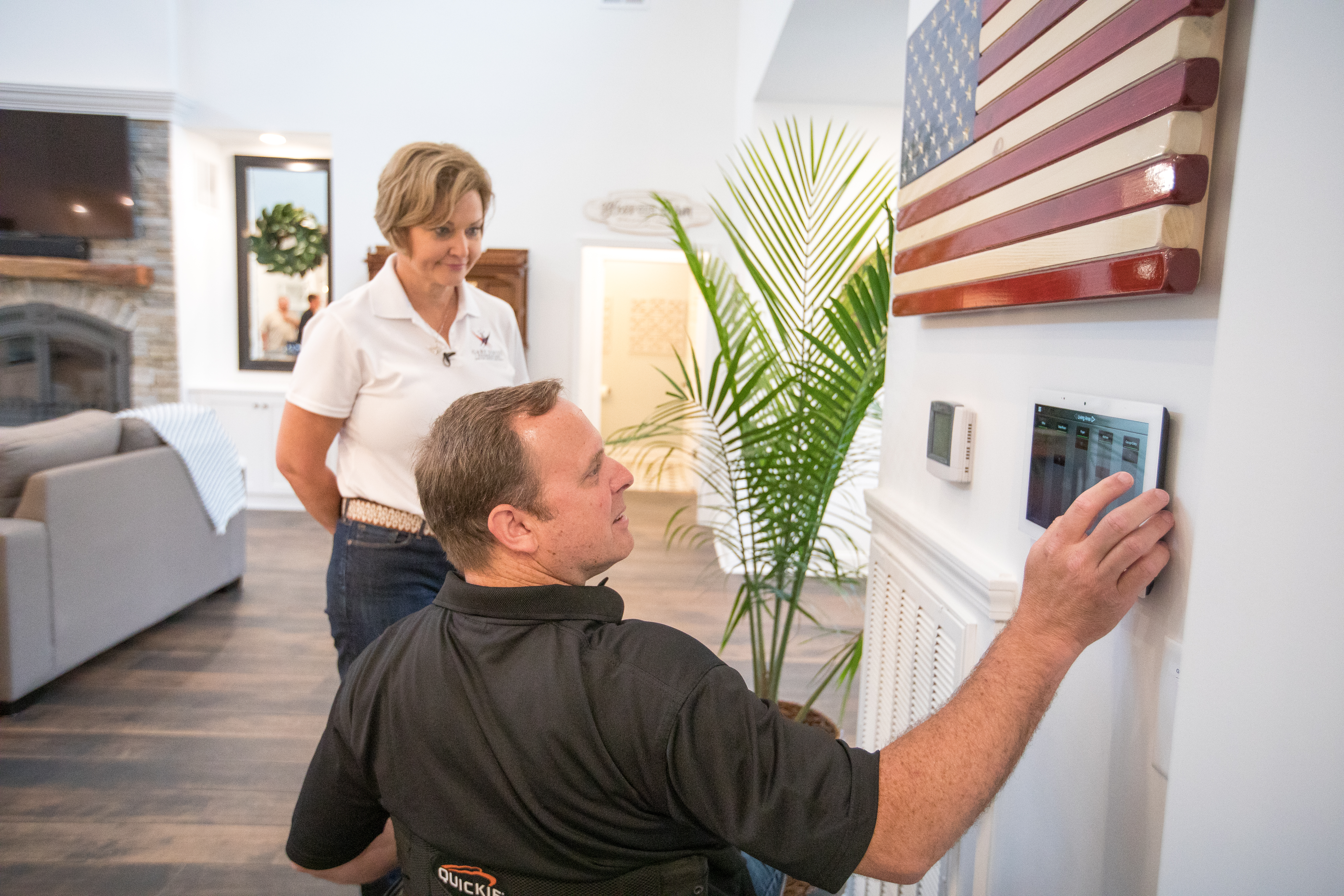 When the Gary Sinise Foundation's R.I.S.E. (Restoring Independence, Supporting Empowerment) program heard of Linfoot's story and excellent service record, they decided to honor his sacrifice by building his family a brand new smart home in Adams, Tennessee, complete with automation technologies by Nortek Security & Control.
Lance Wascom, Managing Partner of ELAN dealer AVLX, designed and installed the home's technology infrastructure. "After speaking with Gary, we agreed that remote access and simplicity of operation were the most important features," Wascom said. "Using the ELAN Control System, along with connected technologies from Nortek Security & Control, we were able to design and install an intelligent home system that's super easy to use while offering major benefits and almost limitless expandability for future needs."
An ELAN gSC10 home controller integrates the home's technologies, from heating and cooling to multi-room distributed audio and video. Mr. and Mrs. Linfoot can control the system from a variety of new ELAN interfaces, including an ELAN Intelligent Touch panel enabled with face recognition from Nortek Security & Control's IntelliVisionâ. When CW5 Linfoot approaches the Intelligent Touch Panel, it recognizes his face, presents a personalized menu of control options, sets his preferred lighting and his favorite Pandoraâ station. Additional control is enabled through three ELAN HR30 touchscreen remotes and the ELAN app on their mobile devices. The mobile app offers full control from anywhere, which adds peace of mind by allowing live viewing of the home's eight ELAN surveillance cameras and security system, even remote locking/unlocking of the electronic door locks.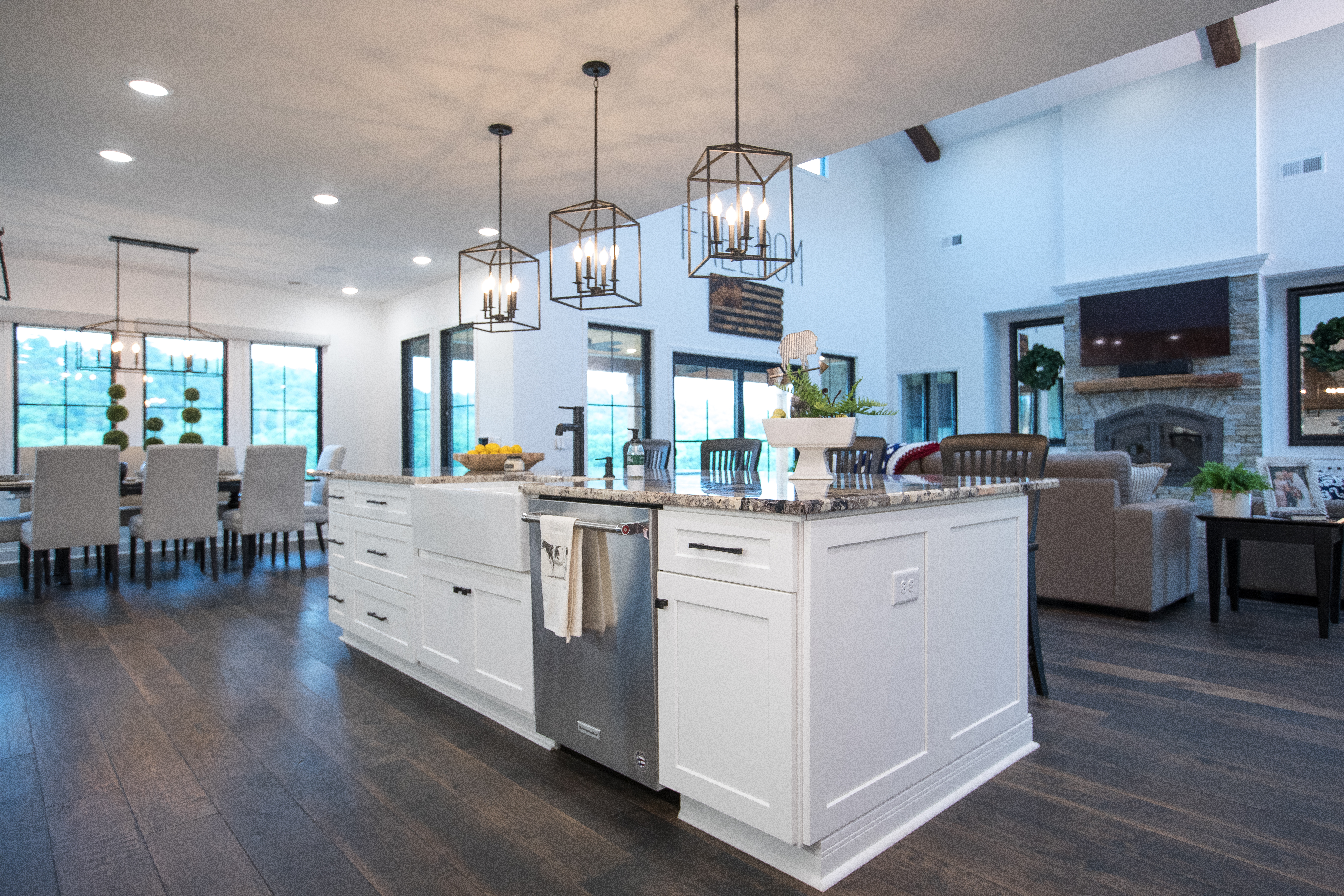 "Access and security monitoring are at the top of the list for daily needs," Wascom said. "The front and back doors both feature motorized Z-Wave door locks that are controlled through ELAN, so they can unlock or lock the house right from the app. We also integrated the garage door and a front door video station, so the couple has a complete view of the home's current status and can easily see when someone is at their front door, even if they are halfway around the world."
AVLX made sure to use the newest ELAN Intelligent Touch Panels so that the family can take advantage of the company's new facial recognition capabilities, which enables door access and custom automation actions without any input from the user. All U.S. Army Chief Warrant Officer 5 Linfoot needs to do is position his face in front of the panel, and a variety of customized actions will take place; the lights will turn on and his favorite Pandora station will begin to play.
In addition to the many touchscreen interfaces, AVLX used ELAN's new Amazon Alexa integration to create scenes using simple spoken phrases such as "Alexa, good morning", which turns on specific lights, turns on the living room TV to a particular preset station, and sets the volume. A whole-home Lutron lighting system, coupled with three rooms of Lutron motorized shades, all controlled through ELAN, makes lighting management as easy as a few taps on a touchscreen. With these systems integrated, Linfoot doesn't have to move back and forth between rooms to adjust the lights, and can even turn them off from his wheelchair or couch when he wants to watch a movie.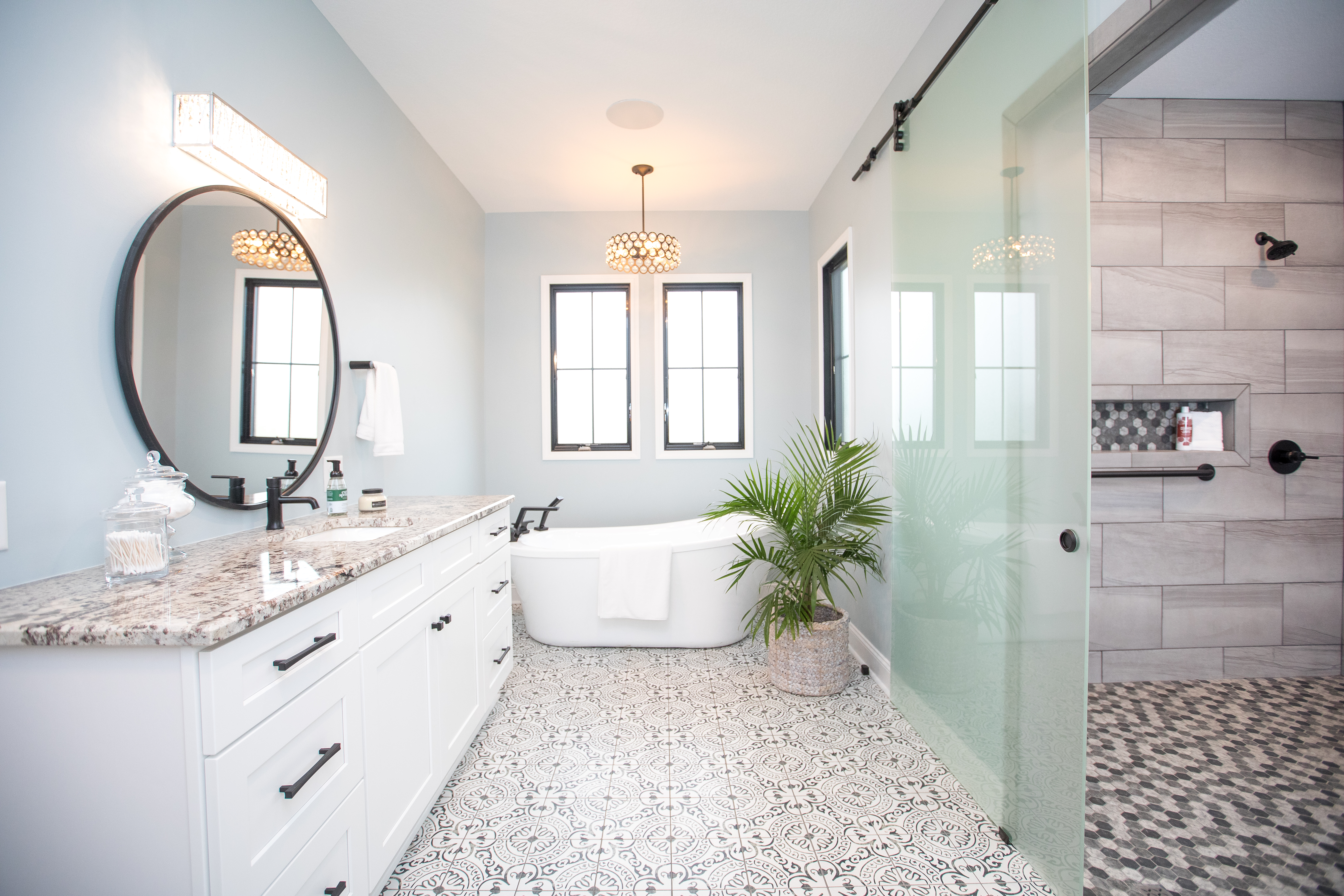 When they relax in front of the main TV in the living room, the Linfoots are treated to the ultimate in audio clarity and performance, thanks to the 5.1 Sunfire surround system that includes five Cinema Ribbon speakers and an HRS-8 subwoofer. The home features five distinct audio zones that can each be individually controlled for volume and content, and are virtually invisible thanks to SpeakerCraft Aim8 in-ceiling speakers. An ELAN S86A handles audio distribution and amplification. Four TVs receive content through the ELAN multi-zone video system, with sources that include two DirecTV receivers and an Apple TV.
CW5 Linfoot needs his home's technologies to perform day in and day out, so AVLX used a Furman® F-1500 power conditioner and UPS to protect from power surges and ensure optimal voltage delivery to each piece of rack equipment. AVLX also integrated the home's HVAC system using two ELAN thermostats and four temperature sensors that provide instant access and climate scheduling options.
"The usability of Gary's home depends on the reliability of all these systems working together, so it's critical that we protect the expensive equipment and minimize any chance of failure," Wascom said. "Gary made an incredible sacrifice for our country, and the entire AVLX team is proud to help increase his independence and improve his daily life."
According to Scott Schaeperkoetter, Director of Operations for the Gary Sinise Foundation's R.I.S.E. program, "Through the generosity of our donors and installation partners, we have given CW5 Linfoot and his wife a transformative home that simplifies everyday tasks and suits Gary's specific needs. We're proud that our work is improve Gary's daily life and helping a decorated veteran regain independence in his home."
About ELAN
ELAN, part of Nortek Security & Control, develops an award-winning line of whole-house entertainment and control solutions distributed through a comprehensive channel of select dealers throughout the United States, Canada, and countries worldwide. The ELAN 8 update was honored with the "2017 Human Interface Product of the Year" award. The new ELAN Intelligent Touch Panels add face recognition and voice control for a truly intelligent home experience.
About Nortek Security & Control
Nortek Security & Control LLC (NSC) is a global leader in smart connected devices and systems for residential, security, access control, and digital health markets. NSC and its partners have deployed more than 5 million connected systems and over 25 million security and home control sensors and peripherals. Through its family of brands including 2GIG®, ELAN®, Linear®, GoControl®, Mighty Mule® and Numera®, NSC designs solutions for national telecoms, big box retailers, OEM partners, service providers, security dealers, technology integrators and consumers.
Headquartered in Carlsbad, California, NSC has over 50 years of innovation and is dedicated to addressing the lifestyle and business needs of millions of customers every day. For further information, visit nortekcontrol.com.
Other brand names and product names mentioned herein may be the trademarks, tradenames, service marks or registered trademarks of their respective owners.
Back