ELAN Surveillance Elevates Your Intelligent Home Peace of Mind
Comprehensive Surveillance
At the heart of ELAN Surveillance is the ELAN Network Video Recorder, available in 1, 2, 4 and 8TB configurations. With indoor and outdoor dome, bullet and turret models, the ELAN IP Surveillance Camera line excels in every residential application.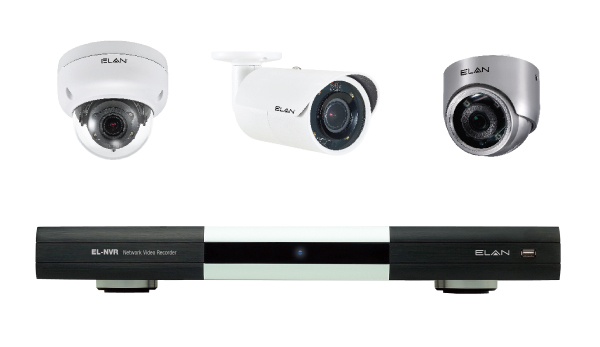 ELAN Discovery Saves Time
All ELAN Surveillance products are embedded with the ELAN beacon, making them the fastest and easiest surveillance products to install in an ELAN system. Just connect the Network Video Recorder (NVR) and cameras to the network and ELAN Discovery takes it from there. Its Auto-Discover and Auto-Configure feature scans your network, including wireless connections, allowing you to provision and install devices with just a click. We've eliminated the need to individually log into each device for setup, saving you substantial time on every installation.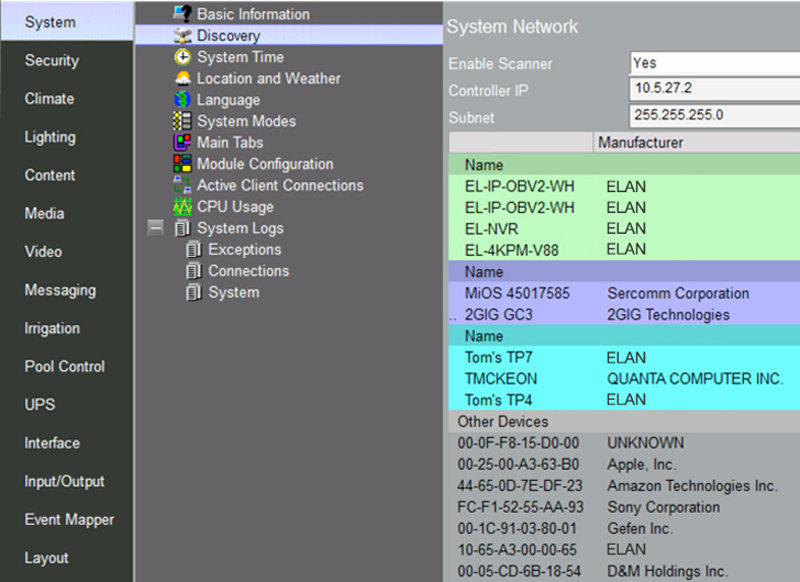 Full Control Within the ELAN UI
ELAN Surveillance delivers a seamless control system integration that rises above the competition. With full control of both the NVR and cameras from a single user interface, your customer no longer needs to switch between the ELAN control app and their surveillance app. No other surveillance systems can match this level of control integration.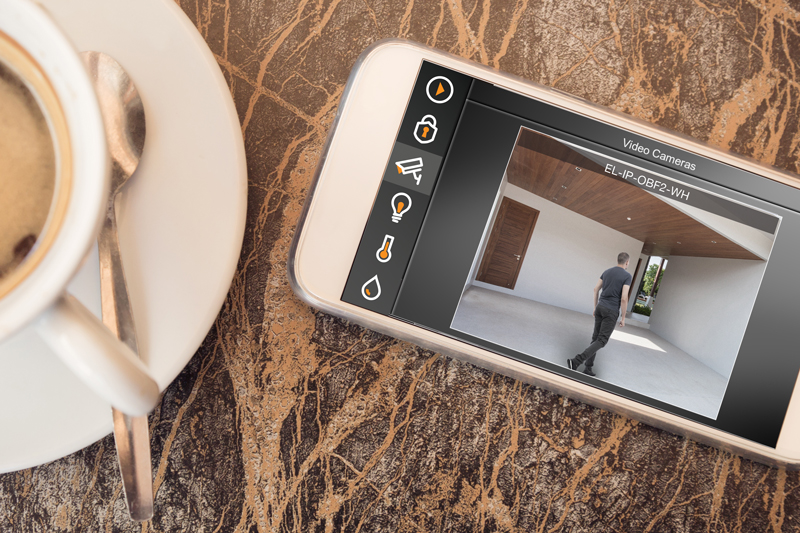 Timeline and Event Based Recording and Playback
ELAN Surveillance places security camera recording and playback directly into the ELAN 8 interface. Just select a camera in the ELAN UI and tap on the NVR button to see its recorded stream. Motion event tick marks enable quick navigation in the timeline view, and also in the new event view, which makes it simple to jump between motion events in an easy-to-read list. Power and simplicity for the installer and the end user – just what you've come to expect from ELAN.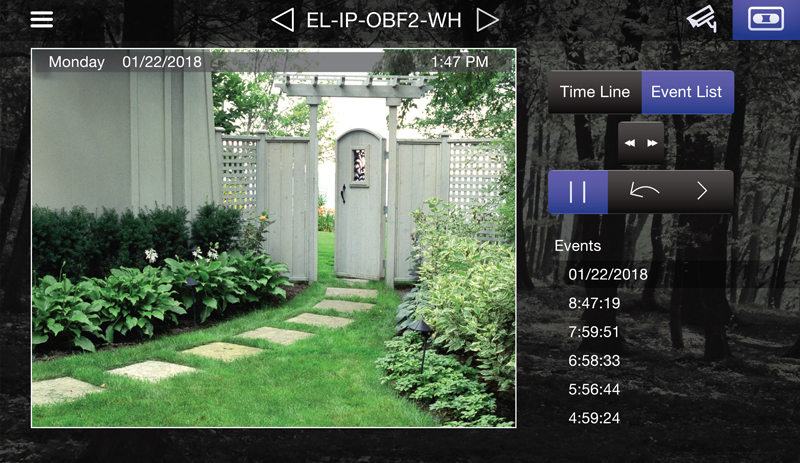 The ELAN Network Video Recorder
NVR Highlights
1U Rack Mountable NVR.
Sleek design to match the rest of your ELAN gear with a small 1U footprint.
Pre-installed Western Digital® Purple™ hard drives. Available configurations of 1TB, 2TB, 4TB and 8TB – with 3 open internal HDD bays for expanded storage.
Simultaneous HDMI and VGA output.
Ethernet Failure Redundancy.
Dual LAN ports on the NVRs provide double the security if one of your ISPs go down.
Expandable external hard drive space.
eSATA port allows up to 16TBs of additional external storage.
NVR Features
16 Channel H.264 network camera Input
Up to 5 MP H.264 network camera support
Up to 1080p 60 FPS network camera support
Ethernet failure redundancy or sharing supported
Up to 16TB internal storage supported
Up to 16TB external e-SATA storage supported
HDMI / VGA 1080P output
HDMI / VGA main or spot monitor switch
Network maximum input through up to 96Mbps
19" 1U Rackmount